Z4 21-Speed Folding Electric Mountain Bike 26" - White
Brand new version with LCD control panel for greater setup control and information!
The Z4 is our top of the range e-bike featuring front and rear adjustable suspension, folding aluminium frame with patented safety lock and 21 speed Shimano gearbox.
Like the Z6 this is a fully capable mountain bike but this one has the benefit of being able to be folded up for convenient storage and transport. As the frame can be folded it means the lithium battery can be stored inside keeping it safe and dry.
During the week take advantage of the electric power system to nip around at a fraction of the cost of a car or motorbike and then at the weekend hit the trail for some off road fun.
The brushless motor has plenty of power and will push the bike to the UK maximum legal speed of 25KM/H making it totally road legal. Just select how much help you want from the electric system using the easy selector, start pedaling and the motor will assist. Please note with this new version the maximum speed the bike will go without moving the pedals forward is 6km/h.
Other features include kick stand, battery life indicator, battery lock and rust resistant chain.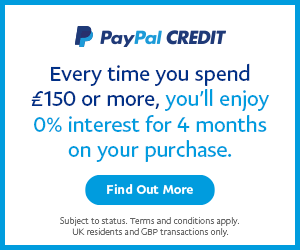 Regular Price: £1,259.00
Sale Price: £893.38
In Stock
£1,259.00
GBP

SKU:

ZIPPER-Z4W

Manufacturer:

Zipper Bikes

Engine / Motor Size:

250W

Deck Material:

Aluminium

Fuel Type:

Electric

Fuel Consumption:

No

Fuel Tank Capacity:

No

Max. Range:

Around 40km depending on weight and motor use.

Battery:

36V 9AH Lithium

Charge Time:

6-8hrs

Max. Speed:

25KM/H

Max. Power (Kw/Rpm):

No

Max. Torque (N.M/Rpm):

No

Front Brakes:

Front disc brake (160mm disc)

Rear Brakes:

Rear disc brake (160mm disc)

Front Suspension:

Aluminum suspension fork. Suspension is lockable and adjustable. 100mm travel.

Rear Suspension:

Rear pivot suspension

Front Tyres:

26 Inch

Rear Tyres:

26 Inch

Starting System:

No

Ignition:

No

Transmission:

21 Speed Shimano gearbox

Wheel Base:

1600mm

Seat Height:

No

Ground Clearance:

of Pedals: 130mm

Net Weight:

25.5kgs

Engine Type:

No

Engine Bore x Stroke:

No

Compression Ration:

No

Drive Train:

No

Recommended Age:

14+ Years if used without supervision & 120kg max load

Licence Requirements:

Zipper e-bikes meet the 'Electrically Assisted Pedal Cycles' (EAPCs) requirements and are therefore classed as normal pedal bikes. This means you can ride it on roads, cycle paths and anywhere else pedal bikes are allowed without a license or tax.

Packing Info:

Around 30 minutes minor assembly required. Download instructions for more information.

Extra Info.:

Electric bike may arrive with slight blemishes or minor scratches from transit. We cannot replace bikes for this reason. Please be aware of this before purchase.

Folded size: 1020mm long x 400mm wide x 900mm high

Unfolded size: 117cm (axle to axle), 65cm (seat to handlebar stem)

The battery can be easily removed to lighten the weight.

Download Instructions:

Spare Parts For This Model:
Shop with Confidence
Lowest UK prices guaranteed
Fast 1-2 working days delivery
Secure safe shopping
Spare parts backup
6 months parts warranty
Quality scooters from best manufacturers
All our scooters are CE approved