Z5 City Deluxe Electric Bike 24" - Midnight Blue
Brand new version with LCD control panel for greater setup control and information!
The Z5 e-bike is an upgraded version of the classic Z3 city model with an updated modern frame with the battery stored inside the frame for better security and waterproofing. The frame material has also been upgraded from the standard steel to aluminium also making it more water resistant.
Like the standard version, this deluxe version was designed for both the everyday city commuter and leisure cyclist with easy step through design and an emphasis on comfort. The sitting position takes all the pressure off your arms and shoulders while the large padded saddle is spring loaded to soak up any bumps in the road.
The brushless motor has plenty of power and will push the bike to the UK maximum legal speed of 25KM/H making it totally road legal. Just select how much help you want from the electric system using the easy selector, start pedaling and the motor will assist. Please note with this new version the maximum speed the bike will go without moving the pedals forward is 6km/h.
Other features include kickstand, rear wheel lock, battery life indicator, bright front LED headlight, horn and rust resistant chain.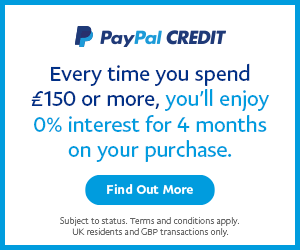 Regular Price: £859.00
Sale Price: £612.80
In Stock
£859.00
GBP

SKU:

ZIPPER-Z5B

Manufacturer:

Zipper Bikes

Engine / Motor Size:

250W

Deck Material:

Aluminium

Fuel Type:

Electric

Fuel Consumption:

No

Fuel Tank Capacity:

No

Max. Range:

40-50km depending on weight and motor use.

Battery:

36V 9AH Lithium

Charge Time:

5-7hrs

Max. Speed:

25KM/H

Max. Power (Kw/Rpm):

No

Max. Torque (N.M/Rpm):

No

Front Brakes:

V-Brake Pads

Rear Brakes:

Electric Drum Brake

Front Suspension:

No

Rear Suspension:

No

Front Tyres:

24 Inch

Rear Tyres:

24 Inch

Starting System:

No

Ignition:

Key Operated

Transmission:

No

Wheel Base:

1660mm (Swallow handlebar 180mm wide, 1110mm high)

Seat Height:

Adjustable

Ground Clearance:

No

Net Weight:

21kg

Engine Type:

No

Engine Bore x Stroke:

No

Compression Ration:

No

Drive Train:

No

Recommended Age:

14+ Years if used without supervision & 100kg max load

Licence Requirements:

Zipper e-bikes meet the 'Electrically Assisted Pedal Cycles' (EAPCs) requirements and are therefore classed as normal pedal bikes. This means you can ride it on roads, cycle paths and anywhere else pedal bikes are allowed without a license or tax.

Packing Info:

Around 30 minutes minor assembly required. Download instructions for more information.

Extra Info.:

Electric bike may arrive with slight blemishes or minor scratches from transit. We cannot replace bikes for this reason. Please be aware of this before purchase.

Download Instructions:

Spare Parts For This Model:
Shop with Confidence
Lowest UK prices guaranteed
Fast 1-2 working days delivery
Secure safe shopping
Spare parts backup
6 months parts warranty
Quality scooters from best manufacturers
All our scooters are CE approved