https://www.scootercity.co.uk/media/extendware/ewimageopt/media/inline/9e/7/z2-compact-folding-electric-bike-20-onyx-black-1c2.jpg
Reviews
(1)
5
5
5
1
1
A fine bicycle light and sturdy, well-balanced with a stable handle bar. Excellent weather-proof paint. Good grip on handle bar and firm quick-responce brakes with rear brake cutting off the electric motor for extra safety. Drawback is only that the saddle tends to gradually sink under average-rider weight after 30 minutesxride!! It has to be tightened with the easy release lever which proved too easy on seat vertical tube! Electric motor is strong with 3 settings and is very responsive to foot padlling, just be careful eith the motorbike type rotary speed shift as it is very powerful and may the bike out of your hands when you are walking the bike with the motor switchedcon so dont forget to switch motor off when you dismount bike. Long lasting battery charge but dont forget to use the bike light only by night and use additional dry AA battery bike light fitted ont handle bar. Secure integar key lock when parking bike protecting against bike theft. Strong and elegant bike which is a joy to ride with great health benefit.
Z2 Compact Folding Electric Bike 20" - Onyx Black
The Z2 e-bike is Zipper's take on the the phrase "Good things come in small packages". This little bike is great for commuters and easily folds up for practical storage and transportation. When unfolded the frame locks in place with a patented safety lock keeping the frame rigid and in place. The Z2 can go 15 mph unassisted which is the UK maximum allowed for an electric bike to be road legal without a license or tax.

Just select how much help you want from the electric system using the easy selector switch, start pedaling and the motor will assist.

The stylish rack mounted lithium battery is secured in place with a padlock, and can be quickly removed to allow charging anywhere. Other features include kick stand, rear wheel lock, battery life indicator, bright front LED headlight, horn and rust resistant chain.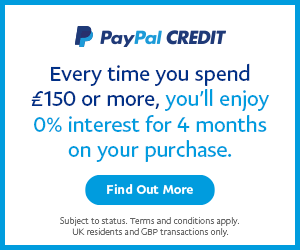 Regular Price: £739.00
Sale Price: £533.51
In Stock
£739.00
GBP

Shop with Confidence
Lowest UK prices guaranteed
Fast 1-2 working days delivery
Secure safe shopping
Spare parts backup
6 months parts warranty
Quality scooters from best manufacturers
All our scooters are CE approved